Sustainable tours in small groups
Our small group tours for the Spanish mainland are developed with a special focus on sustainability.
You can count on:
More experiences
More insights
Less participants
More experiences
The well-known highlights are of course on your itinerary. With a tour in a small group, you will not miss nothing, but you also get to enjoy exclusive experiences. In addition, there are active and culinary explorations, where you can enjoy more facets of your holiday destination. Selected accommodation with flair and ambience or particularly attractive locations make your perfect holiday experience.
More insights
Your qualified tour guide plays a major role in qualified tour guide. Our promise: All tours for small groups are led by a highly qualified, German-speaking tour guide from the destination. Herewith we ensure to tell you all about the special features and everything worth knowing about the country of your choice, vividly conveying the history and stories in a lively way to respond personally to you and your questions.
Fewer participants
That also means: less hustle and bustle. The limited maximum of 14 participants and a highly qualified tour guide guarantee that you will not only visit the country and its people but get to know them intensively – and off the beaten tourist track. In the small group you can, for example, use access roads and go on sightseeing tours which are not possible for large travel groups. At the same time, you are always close to your tour guide.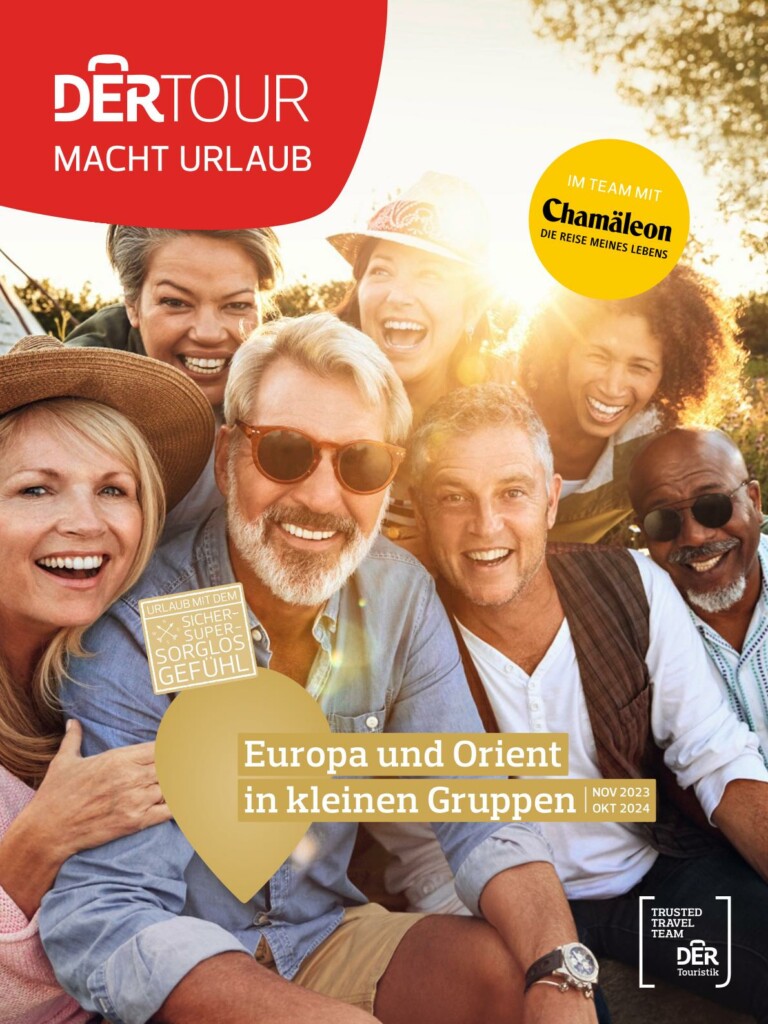 Our DER Touristik DMC Groups & Mice team has been actively involved in the organisation of the small group tours to ensure that each trip is an unforgettable experience.
These trips were designed with a special focus on sustainability. From accommodation to excursions and the means of transport used, our trips meet high social and ecological standards. This means that these trips not only distinguish themselves through authentic cultural and natural experiences, but at the same time make an important contribution to environmental protection. Because even with emissions, less is more.
Do not hesitate to contact our Groups & Mice team for your arrangements.