DER CAMPUS MALLORCA
KNOWLEDGE MAKES THE DIFFERENCE
Mallorca is known to be the Germans' favourite island. But it is not only the beautiful beaches or the world-famous party mile that make Mallorca an exciting destination, because the Balearic island has a lot more to offer. You could experience and enjoy this for yourself with your first Campus LIVE event on Mallorca – exclusively for young professionals.
This year, DER CAMPUS LIVE took place in Alcudia, in the north of Mallorca. Our hosts were the Zafiro Hotels.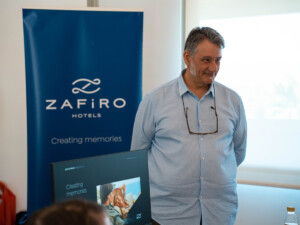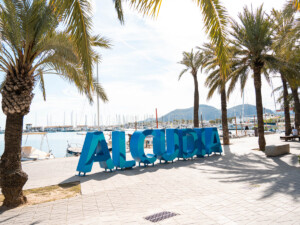 Well advised into the future
Providing customers with sound advice and generating enthusiasm – this is one of the elementary success factors for travel agencies. Today. And even more so in the future.
Various studies from the tourism industry show how much the success of travel agencies in the growing competition with online sales depends on their own know-how: the most important factor will be the quality of your own advice. Travel agencies will be measured more than ever by their expert knowledge. And this is where each and every one of us is called upon. Follow the wake-up call, face the challenges of the future and invest in important knowledge.
The key to a successful future is called DER Touristik Campus.
Campus provides you and your colleagues in the travel agency with everything you need:  valuable product know-how, sales-relevant destination knowledge, practical insider knowledge and much more.
DER Touristik's innovative training concept is based on 3 categories with which you can build up your knowledge:
Knowledge Modules,
LIVE Experiences and
this is unique in tourism – a certification with a university.
For more information get in touch with the DER CAMPUS LIVE Team!