DER Touristik partners with SAN TSG to implement a new DMC system in destination
Sejour implementation to streamline DMC operations
DER Touristik is collaborating with SAN Tourism Software Group (SAN TSG) to advance its Destination Management Companies' (DMCs) IT solution, paving the way for enhanced operational efficiency.
SAN TSG, a prominent player in tourism technology, will stand as DER Touristik's Technology Partner, supporting the digital evolution within the DMC area. This is an important step in DER Touristik's objective to deliver on customer centricity and digital convenience, which are key pillars of the company's strategy.
Central to this partnership is the implementation of the Sejour DMC software, a dynamic solution renowned for its comprehensive end-to-end capabilities allowing for more efficient and customer-friendly processes around e.g. excursions and transfer services. With a presence in over 70 countries, the software's footprint extends to more than 600 active partners and thousands of users.
The implementation of Sejour aims to address the evolving requirements of DER Touristik's DMCs and deliver optimal performance, with special focus on the logistics in destination, customer services and connectivity to clients and suppliers. The new software includes modules and applications for operational and back-office workflows enabling the different DER DMC companies across the globe to automate and streamline processes, as e.g., reservation management, transfer coordination, excursion distribution. Furthermore, it will enhance data management, make finance processes smoother, and collaboration more efficient. The software will not only integrate seamlessly with ATCOM, the booking and reservation system used at DER Touristik Group, but also lay the foundation for new mobile solutions in the future. An additional opportunity will be the implementation of the Paximum platform, which allows to deliver dynamic products and real-time data to B2B customers.
Joao Gonzaga, Chief Digital Officer of DER Touristik Group, emphasized the impact of the partnership: "The implementation of Sejour marks a significant milestone in our digital evolution. This software solution will reshape key DMC processes, elevating the operational efficiency, customer engagement, and growth avenues. We are excited about our partnership with SAN, as it's a pivotal step towards unlocking new opportunities and further advancing our capabilities."
Dr. Klaus-Ulrich Sperl, CEO DMC of DER Touristik Group, added: "We recognize Sejour's pivotal role in meeting the requirements of our DMCs and we strongly believe that this integration will not only meet but excel in delivering optimal performance."
Erol Türk, Chairman of the Board at SAN TSG, said: "Our collaboration with DER Touristik goes beyond Sejour, extending to the technologies of Global Travel Marketplace Paximum, a subsidiary of SAN Tourism Software Group. We are honored to be chosen as DER Touristik's technology partner and are looking forward to contributing to their digital transformation."
The migration to Sejour is set to start during the winter season of 2023/2024, with DER Touristik's multinational project team spearheading the transition. This partnership reaffirms DER Touristik's commitment to its digital transformation journey and providing a more user-friendly experience for its customers and partners.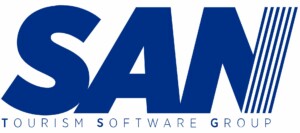 Background
SAN Tourism Software Group was founded in 1992 in Marmaris, Muğla, then further developed in Antalya, the capital of tourism. Producing software solutions in the field of tourism and travel technologies, SAN TSG's products developed specifically for the tourism sector are actively used in more than 70 countries today. It has become a pioneer in the sector by developing many modules and new main products, especially the main products of Incoming Agency Software Sejour and Tour Operator Software TourVisio. In addition to the main products used by thousands of hotels and agencies in Turkey and abroad, Abacus as sector-specific accounting software, B2B/B2C systems, web services, Hotel2Sejour used between hotels and agencies, and SANFlight, the aircraft XML platform, are the main products in the sector. In 2015, with Paximum Global Travel Marketplace, Paximum delivers the travel products of many incoming travel agencies in the supplier channel and the inventory compiled from Global B2B Online providers to the purchasing masses through different methods. For more information, go to www.santsg.com