Destination Touristic Services
in the UNITED ARAB EMIRATES
The United Arab Emirates (UAE) is a federation of seven emirates – Abu Dhabi, Dubai, Sharjah, Ajman, Ras-Al Khaimah, Fujairah and Umm Al-Quwain – with Abu Dhabi as its capital.
Destination Touristic Services is a dynamic DMC covering the UAE and Oman offering exceptional services that are constantly evolving to match the needs of this exciting vibrant destination. In a resort where anything is possible, our mission is to capture the essence of this record-breaking destination and enhance it for our guests. Our extensive excursion programme showcases the best experiences our guests can think of in the region and our local representatives are on hand to assist each individual traveller 24 hours a day.
The UAE is located at the south-east end of the Arabian Peninsula on the Persian Gulf, bordering Oman to the east and Saudi Arabia to the south, as well as sharing sea borders with Qatar, Iran and Pakistan. The country has a diverse and multicultural society.
With its full-throttle development, iconic skylines of high-rises and world-famous beach resorts, the United Arab Emirates has become a favourite for family holidays and city breaks. Landmark tourist attractions, such as Dubai's towering Burj Khalifa and Abu Dhabi's modern Sheikh Zayeed Mosque, have branded the UAE as an up-to-the-minute luxury destination.
Scratch the surface though, and you'll find there is more here than skyscrapers, shopping and sandy shores. Culture fans can delve into the country's Bedouin past on starry desert nights, before exploring the many forts that guarded the coastline long before the domination of the glitzy high-rises. For nature-lovers, the desert starts where the cities end and the jagged peaks of the Hajar Mountains are ideal for adventuring.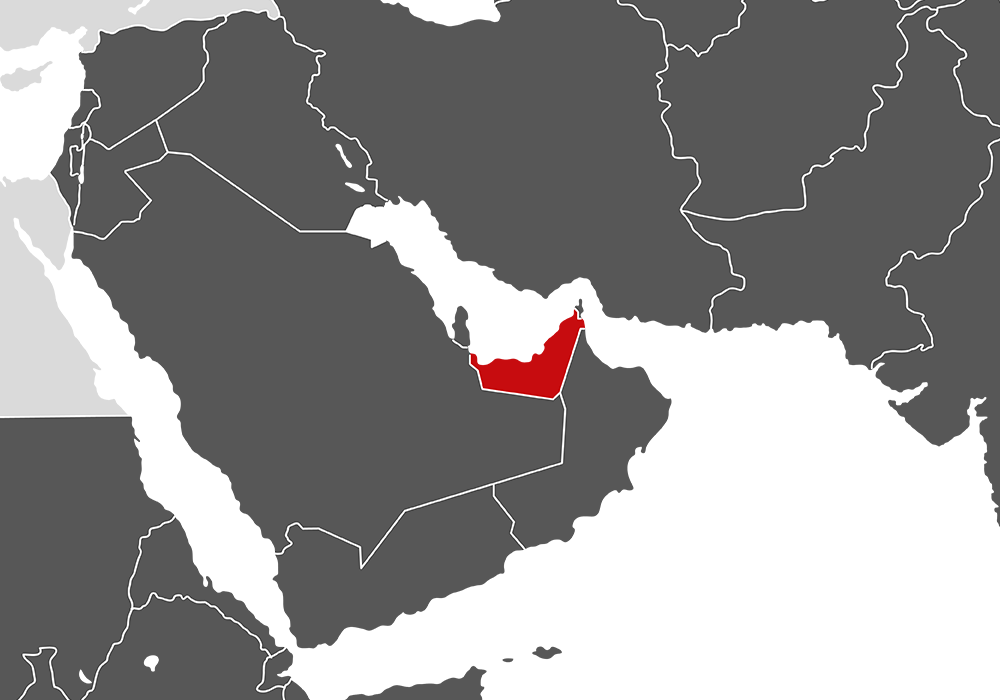 DUBAI
Dubai, the heart of the United Arab Emirates, is a core attraction for all visitors. Dubai has emerged as a cosmopolitan metropolis that has grown steadily to become a global city and a business and cultural hub of the Middle East and the Persian Gulf region.
Glitzy Dubai is the United Arab Emirates' vacation hot spot. This city of high-rises and shopping malls has transformed itself from a desert outpost to a destination du jour, where people flock for sales bargains, sunshine and family fun. Dubai is famous for sightseeing attractions such as the Burj Khalifa (the world's tallest building) and shopping malls that come complete with mammoth aquariums and indoor ski slopes.
But this city has many cultural highlights as well as glamorous modern add-ons. Take a wander around the Bastakia district and you'll discover the Dubai of old, then cruise along Dubai Creek in a traditional dhow and you'll soon realise there's more to this city than its flashy veneer.